Are you marketing your home this holiday season? If so, here's some SouthPark Holiday Tips to get you inspired.
The Holiday's can be a great time to market your home. Talk about curb appeal! The lights, the holly, the tree!! Open the door, the sleighbells are ringing via soft music. Perhaps you've lit the fireplace to create a cozy place in the Buyer's mind. You are working hard to attract the client you want them to linger a bit longer. You're hitting all the senses with one exception. How about an inviting Cream Cheese Brownie to snack on while admiring your Kitchen and all its finery? The whiff of brownie's baking at the Holiday is a gift. To savor the flavor and connect to your home helps to make a lasting impression.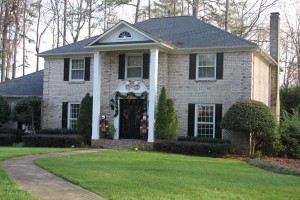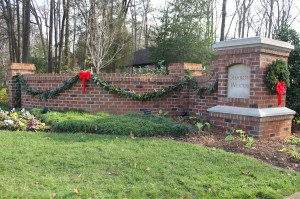 Cream Cheese Swirl Brownies
YIELD: 16 (serving size: 1 brownie)
COOK TIME:45 Minutes
PREP TIME:20 Minutes
COOL:1 Hour
COST PER SERVING:$.37
COURSE: Desserts, Cookies
Swirl:
4 ounces cream cheese, at room temperature
2 tablespoons unsalted butter, at room temperature
1 large egg
1/4 cup sugar
2 tablespoons all-purpose flour
1 teaspoon vanilla extract
Brownies:
8 tablespoons unsalted butter
4 ounces unsweetened chocolate
1 cup sugar
1 teaspoon vanilla extract
1/8 teaspoon salt
2 large eggs
1/2 cup all-purpose flour
Preparation
1. Preheat oven to 350F. Line an 8-inch square baking pan with foil, leaving a 1-inch overhang on 2 sides. Mist foil with cooking spray.
2. Make swirl: Using a mixer on medium speed, beat cream cheese and butter until creamy. Add egg; beat until smooth. Beat in sugar, flour and vanilla until smooth. Set aside.
3. Make brownies: In a double boiler, melt butter with chocolate, stirring often. Remove from heat; stir in sugar, vanilla and salt. Transfer to a bowl; cool slightly.
4. Using a mixer on medium-low speed, beat eggs into chocolate mixture 1 at a time. Sprinkle flour over mixture and gently stir in.
5. Spread 1/2 of brownie batter in prepared pan. Carefully spread swirl mixture over brownie batter. Spoon remaining brownie batter on top. Use tip of a knife to gently swirl through both batters to form a marble pattern.
6. Bake until a toothpick inserted into center comes out clean, 40 to 45 minutes. Let cool on a wire rack for at least 1 hour. Remove brownies from pan to cutting board using foil to lift them out. Peel off foil and cut into squares.
Nutritional Information
Amount per serving
Calories: 217
Fat: 14g
Saturated fat: 9g
Protein: 3g
Carbohydrate: 22g
Fiber: 1g
Cholesterol: 67mg
Sodium: 55mg
Nutrition Guidelines for Healthy Living