An In-Depth Look at all that SouthPark Has to Offer
If you're not yet familiar with SouthPark, this areais known as one of Charlotte's best spots for shopping and dining. With SouthPark Mall located at the heart of the neighborhood, fine selections and the latest offerings in fashion, design, technology, andfood are right at your fingertips! One of Charlotte's most popularmalls, it offers 145+ boutiques, shops & stores.
Some of my favorite SouthPark shops and storesare:
Tory Burch, Sur La Table, and Apple.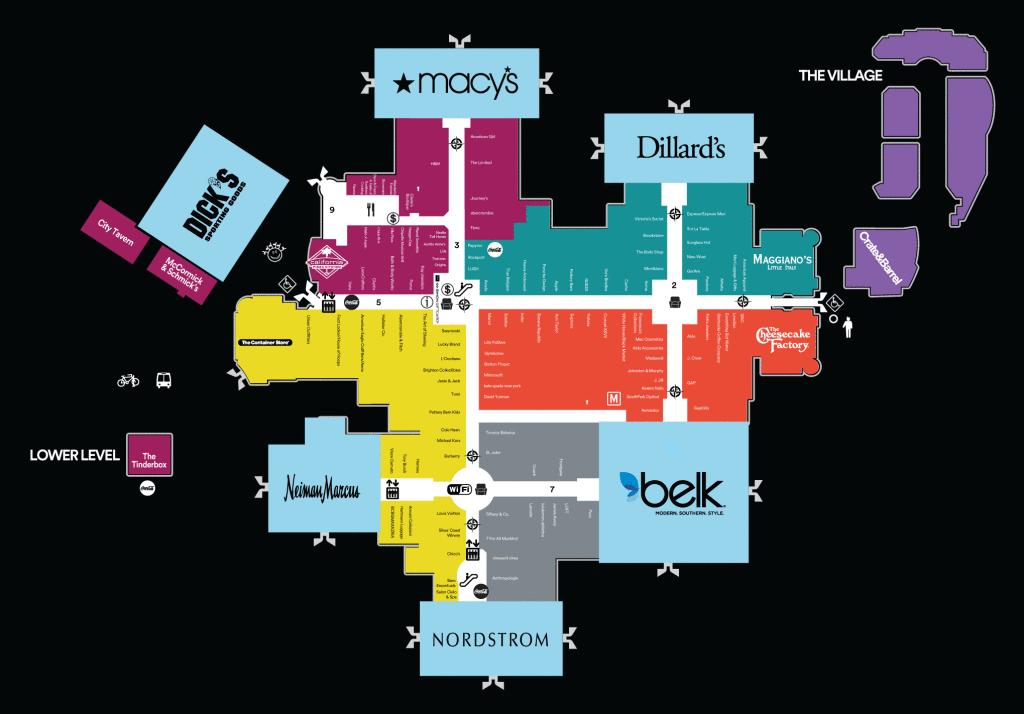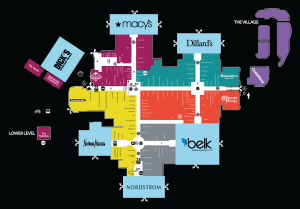 My Favorite SouthPark Places to Eat:
Arthur's (in Belk's) – Great wine and sandwich shop. The perfect pit-stop for a glass of wine during your shopping spree.
California Pizza Kitchen– delicious pizzas with loads of vegetarian (and vegan) options.
The Cheesecake Factory– deserts galore, plus some pretty incredible entrees.
Dilworth Coffee (in Belk's) – Need a little pick-me-up boost while shopping? Stop in for a quick caffeine boost to add some pep to your shopping-step.
eBar (in Nordstrom) – Take a break and check your email or surf the web to find online coupons for your favoriteSouthPark stores!
Maggiano's Little Italy– Gourmet Italian food at an affordable price, plus you get a free take-home meal included in the cost of your entree. Definitely one of my favorite places to eat in Charlotte!
McCormick & Schmick's– Great steak and fine salads. Perfect for special occasion dinners and business meetings alike.
City Tavern – laid back atmosphere with a fully-stocked bar that offers specialty (AMAZING) cocktails.
Chuy's(first in North Carolina) – Fun Tex-Mex spot, full of colorful decor and classic tex-mex dishes served up with western flair!
The Cowfish Sushi Burger Bar – Great sushi spot, trendy but successful.
Brio Tuscan Grill– Fabulous Italian food and to-die-for-deserts. Brio also has a great bar and live music on every night of the week!