SouthPark's Hottest Hoods & Homes for Sale
Are you considering moving to SouthPark? There are many welcoming neighborhoods in popular SouthPark!
Mountainbrook: A great neighborhood feel and beautiful homes make Mountainbrook an excellent place to live. Like much of SouthPark, Mountainbrook shares school systems with residents of Myers Park, giving you access to some of the best schools in Charlotte. These homes are mostly ranches and split-levels built in the 1960s and 70s. Many have been beautifully remodeled and sit on tree-lined lots. Mountainbrook offers a neighborhood club with a pool and tennis courts where membership is optional. If you enjoy city life but also want the relaxed pace of a quiet, neighborhood setting, you should look at Mountainbrook. Homes generally sell for $300,000-$460,000 for 2,000 to 3,000 square feet.
Fairmeadows: This choice neighborhood comes complete with access to its own Swim Club, plus it shares school systems with Myers Park. Many of the lots near half an acre, and the homes are mostly from the 1950s and 60s. Beautifully remodeled ranches, split-levels, and two-story homes can all be found in Fairmeadows. Looking for the chance to give a home your own distinct flair? Remodel away knowing that you are buying into one of Charlottes best locations. Homes range in price from $200,000 to $390,000 for 1,600 to 3,500 square feet.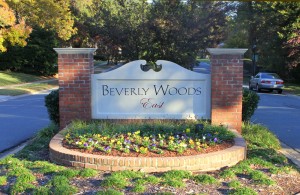 Beverly Woods: With the beautiful Harris YMCA nearby, you will feel as if you have your own health club a stones throw away from your home. Beverly Woods is perfectly located right near SouthPark Mall, but away from the hustle and bustle of shoppers traffic. Most of the homes were built around the 1960s, and there are many beautiful split-levels and ranches that have been lovingly remodeled. Excellent schools, with the neighborhood split between Myers Park and South Mecklenburg, are another plus for this great location. Homes range from $250,000 to $370,000.
Sharon Woods: With mostly two-story and ranch homes built in the 1970s, Sharon Woods is in high demand for its prime location and beautiful homes. If you are looking for that wonderful neighborhood with lots nearing half an acre and a great school system, snatch up one of these homes in Sharon Woods if you get the chance – its not often that homes here go on the market. A recent sale went for just over a half million for 2,600 square feet.
Barclay Downs: As one of Charlotte's most sought-after neighborhoods, Barclay Downs boasts an excellent location, on the Myers Park side of SouthPark. It is just blocks from the Myers Park school campus, so it is very popular with busy parents. These homes were mostly built in the 1950s and 60s. Their solid construction has been improved by beautifully planned remodeling and renovation. Homes here range from those in need of renovation and those that are already show places, and generally run $320,000-$830,000 for between 2,0003,500 square feet.
Foxcroft: These are some of Charlottes most beautiful homes, and their location is only one favorable attribute of many. Nestled between Eastover and SouthPark, Foxcroft was where the heirs of old money moved in the sixties. Lots are large on average over a half acre and the houses consist mostly of classic ranches and two stories. In the past, you could also find unique custom-built modern architecture scattered throughout the neighborhood. Unfortunately, many of these unusual homes are being torn down and replaced with three story French Provencials and Tudors. Luckily, you can still find it all in Foxcroft a beautifully remodeled ranch from the 1950s, a classic tri-level, or solidly built new-construction with all the bells and whistles you would expect. Homes range between $550,000 and $1.5 million, with most homes coming in at more than 3,000 square feet.
[idxarea="S Mecklenburg" hood="Southpark"] [idxarea="S Mecklenburg" hood="Foxcroft"] [idxarea="S Mecklenburg" hood="Mountainbrook"] [idxarea="S Mecklenburg" hood="Beverly Woods"] [idxarea="S Mecklenburg" hood="Fairmeadows"] Read morehttp://www.savvyandcompany.com/moving-here/hoods-we-like/southpark/