Now You See It… Now You Don't
Hannibal + ZEBRA = 1 Fun Night!
This Friday, TODAY, August 8th, a small and intimate group of people will be wined and dined with a unique theatre experience at ZEBRA in SouthPark. In addition to the extraordinary dishes presented on a well-thought out menu, paired with wines throughout the evening- Chris Hannibal the magician will wow us! For those who love fine dining with an edge, you won't want to miss this special dinner theatre!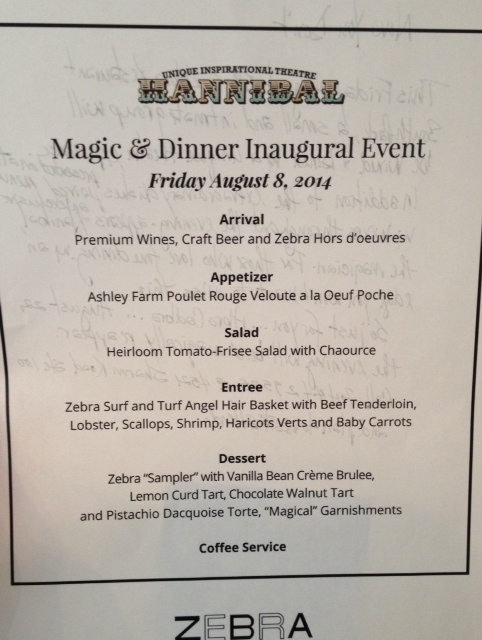 So just for you… Abracadabra… August 22, the evening will magically reappear. Call 704-442-9525 and plan to attend this special event!