SouthPark Mall|Fall Fashion 2012
Happy October! Wondering what to wear thisFall?Worry no more…. SouthPark Mall is here for your Fall Season 2012, with tons ofFall Fashion Tips& Advice!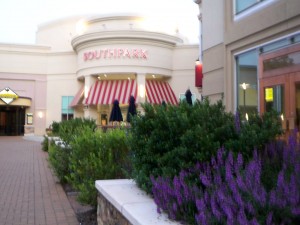 That's right! Have no fear: Get thrown on somecowgirl boots, do some serioushigh steppin'feelin' fine this Fall. The Anne KleinGirls Night Out Fashionevent Belks-SouthPark hosted earlier this month is just one example of SouthPark's friendly Fashion advice. And it doesn't end there… Belk-SouthPark is now on Pinterest! Follow them @ http://bit.ly/BelkPinterest. Plus, enter their "Pin it to Win it!" contest for your chance to win a $1,000 Belk gift card! Enter now @ http://bit.ly/BelkPinIt. So worry no more about your Fall 2012 style… SouthPark's got your back!