Celebrate your Holiday weekend with Summer Pops in the Park,one of the most popular events in SouthPark!
Fun on a blanket in the sun at SouthPark's ampetheatre is the way to celebrate the Fourth! With friends and a bottle of wine, you won't want to miss it!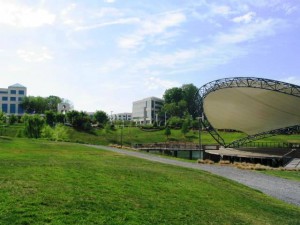 Pops in thePark will runallSummer, buta special way to spend your Holiday is togo on yourHoliday Weekend! Tickets are only $10 for adults! On July 3rd, Summer Pops will hold their annual Celebrate America Concert. Held by the Arts & Science Council, Pops in the Park is one of the most loved events held in SouthPark. So get a group of friends together and head out to celebrate your 4th of July weekend! See you there!
Contact: Eileen Nelis , Broker, REALTOR NC/SC 704.502.8177 eileen.nelis@gmail.com http://southpark-charlotte.com