Uptown Charlotte Hosts Foodie Tour!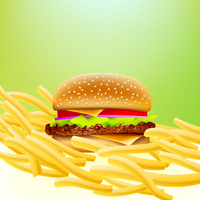 Calling all foodies! Have you ever wondered about some of Uptown's restaurants? Been dying to try a new place? Well join in on the Tour De Food, the Uptown Charlotte Food Tour taking place over this weekend. The walking tour will begin at 7th Street Public Market (Pure Pizza— best pizza in CLT if you ask me) and then the group will walk through uptown to sample goodies from restaurants, to wine spots and even bakeries! This is one walking tour you won't want to miss, so check it out!
And just remember, all of those calories you consume, you will burn off walking!
A bonus to tasting all these goodies, look forward to meeting the chefs who create these incredible culinary dishes and find out what motivates them, learn about Charlotte's deep history and view the architectural beauty the city offers. Eat Drink Walk and be merry on the streets of Uptown Charlotte this weekend!
Read more: http://www.charlottesgotalot.com/all-events/culinary-trip-through-uptown-tour-de-food-3