Home is where the heart is andthis event has huge heart & soul!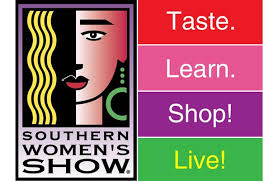 For more than 30 years Southern Shows and the CharlotteConvention Center on Independence has been hosting the Southern Women's Show. I try and make it out every year this fabulously festive and entertaining experience. Each year I'm always inspired to try something new, whether it be a DIY project I've been wanting to complete for years or a new fashion trend or hairstyle. It is so fun to mix and mingle with the women in our Charlotte community. Bring your girlfriends for the full-day experience of glamour, fun and surprise or go on your own to take a break from reality and experience local excitement and fun new things.
This year's show will be open to the public for 3 full days!So mark your calendars for the 33rd Annual Southern Womens Show in Charlotte set for Aug. 28-30, 2015 at the Charlotte Convention Center and get your tickets now!