SouthPark Holiday Traditions: Annual Christmas TreeLighting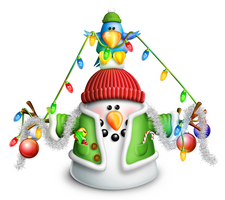 Thats right, with Thanksgiving quickly approaching,SouthParkoffers plenty of different events to help you prepare the perfect Holiday for your friends & family! With a a plethora of choices for after the meal, your out of town guests will not be bored! Below is a just a short list of some of my favorite events thatSouthParkprovides for us to enjoy the spirit of the beginning of the Holiday Season!
The annual tree lighting at Symphony Park atSouthPark, 4400 Sharon Road, will be held onFriday, November 21st, 2014. The evening starts off at 5pm with family entertainment. Santa will light the tree at 7pm. This is a free event. You are welcome to bring chairs and blankets.
SouthParks annual tree lighting never disappoints! Join the celebration atSymphony Parkas Santa makes a special visit to help light the gorgeous (and gigantic) tree. Come enjoy live music and childrens activities as well as the screening of three classic holiday cartoons. Fun for the entire family!
Read more about other Charlotte Holiday festivities & yearly traditions: http://www.charlotteparent.com/articlemain.php?Charlotte-Holiday-Tree-Lightings-and-Parades-3541
Watch last year's tree lighting: