Summer is Steaming up SouthPark!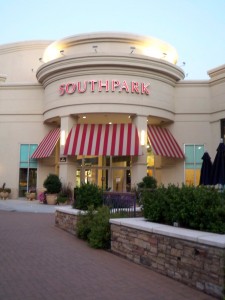 The Real Estate Market in SouthPark is poppin' and so are Summer seasonal events in the SouthPark are! Here's just a few of the things on SouthPark Magazine's calendar for June:
June 1 TAKE STEPS FOR CROHN'S AND COLITIS 3 p.m . at Freedom Park, 1900 East Boulevard. A fundraising walk that also includes music, food, kids activities, and entertainment to raise money to fight Crohn's and Colitis. To participate, you must raise money for the cause. Details: www.ccfa.org.
June 4 WINE & CHEESE TASTING A benefit for Samaritan House, which provides short-term recuperative care for homeless men and women in our community after a hospital or emergency room stay. 6-8:30 p.m. at Blue restaurant, Fifth and College streets. $30. Details: www.samaritanhouse.org.
June 5 DEAN & DELUCA INTERNATIONAL CHEF'S DINNER On Wednesday, June 5, Dean & DeLuca at Phillips Place will host an International Chefs Dinner showcasing the diverse international cuisines from their markets around the world in their newly opened wine room in SouthPark. $250. Call 704.643.1664 for reservations.
June 14 FATHER OF THE YEAR AWARDS GALA The Father's Day Council presents this fundraiser for the American Diabetes Association. Four business leaders who are also outstanding fathers are the special guests at the evening that includes a reception, sit down dinner and awards ceremony. The father who raises the most money will be named the Father of the Year. This year's honorees are Mark Pringle of Siemens Energy; Rob Engel of Wells Fargo Securities; Mark Copeland of Ernst & Young; and Jim Kelligrew of US Bancorp Investments. 6:30 p.m. at the Westin, 601 S. College St. Tickets are $175. Details: Pat Higgins, phiggins@diabetes.org.
June 27 BOWLING 4 BOOTY With an admission of $22 at the door, guests can enjoy free bowling and shoe rental along with a barbecue dinner and a Tap Takeover by Terrapin Beer Company. Proceeds benefit the Levine Cancer Institute's fundraising efforts for the charity cycling event 24 Hours of Booty. 6-10 p.m. at 10 Park Lanes, 1700 Montford Drive.
Looking for more events and SouthPark activities? Check out theCharlotte Observer's SouthPark magazine: http://www.charlotteobserver.com/southparkmagazine/calendar/#storylink=cpy