SouthPark Shops guarantee that Spring in SouthPark is full of Get-Fit Events!
"Success is determined by how you handle setbacks."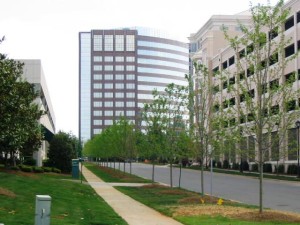 SouthPark's Lululemon is hosting Yoga and running events throughout the Spring season! Check out their calendar for a full list of current and upcoming events!
If you need workout clothes to help you in your journey to fitness, be sure to visit the Lululemon website to check out their fitness wear!
Are you searching for a Yoga Studio or Fitness Center to help inspire and encourage you along your fitness journey? Look no farther, SouthParkhas plenty of them!
Charlotte SouthPark
Fitness
fight gone MAD
What are we? A dramatic combination of HIIT (High Intensity Interval Training), Athletic Conditioning and Functional Movement all rolled into a performance driven fitness program.
2610 South Blvd, Unit A Charlotte, NC 28209
---
Fit Avenue, LLC
Fit Avenue, LLC is a Fitness Based business in Mooresville, NC. We offer Zumba, Zumba Toning, Zumbatomic (for kids), Zumba Gold, Pilates, Yoga, Kickbox/Intervals, iFIT (12 Week Weightloss/Accountability Challenge), Runners Trainings, ETC.
1201 Pine Street Mooresville, NC 28115
704-664-5678
---
Flex + Fit
Flex + Fit is a lifestyle club that delivers results through fun, highly-effective workouts that burn fat, tone, strengthen + sculpt. Fill in the gaps that traditional studios that focus on just Yoga, Barre, Spin or Pilates leave behind.
Duke Energy Center Ground Floor 550 S. Tryon Street Charlotte, NC 28202
980-219-8425
---
summer yoga!
join us for complimentary yoga at midtown park, every thursday for the summer from 6:30-7:30p.
S. Kings Drive, Charlotte, NC, 28204
704-366-6538
---
Ultimate CrossFit
Our focus is simple. Health and fitness.We offer CrossFit, Bootcamp, Endurance, and Olympic Weightlifting training programs. And we focus on Nutrition. After all, you cant outperform your diet.
210 Rampart St. Unit F Charlotte, NC, 28203
704-650-5956