SouthPark included in SouthPark Magazine's List of must-gosFor a LittleRetail Therapy
Everyone needs a little retail therapy every now and then. And those who have made Charlotte home know that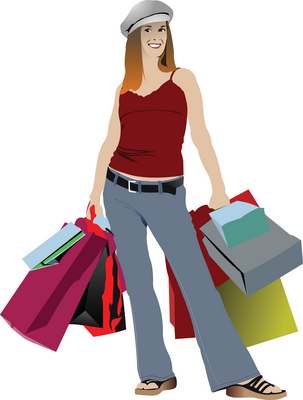 SouthParkis also home to some of the citys premier shopping, restaurants, and excellent residential locations that are sure to meet all your needs. SouthPark Mallis the regions premiere venue for all your high-end shopping needs Louis Vuitton, Burberry, Tiffany and Co., and many more sought-after boutiques can be found alongside Nordstrom, Belk, the soon-to-be-completed Neiman Marcus, and other excellent department stores. There are also plenty other shopping opportunities in the area. Below are a few, and as we all know, SouthParkmade the cut!
Carolina Mall: Sears, Belk, J.C. Penney, more than 60 specialty stores, food court. I-85 Exit 58, Concord. 704-786-1185. www.carolinamall.com
Carolina Place: Belk, Dillards, Macys, Sears, J.C. Penney, REI, Barnes & Noble, over 140 specialty stores. I-485 Exit 64B, Pineville. 704-543-9300. www.carolinaplace.com
Concord Mills: NASCAR SpeedPark, T.J. Maxx, Saks Fifth Avenue Off 5th outlet, Bass Pro Shops Outdoor World, Best Buy, 24-screen AMC theater, Burlington Coat Factory, nearly 200 other stores, restaurants and entertainment venues. I-85 Exit 49, Concord. 704-979-3000. www.concordmills.com
Monroe Crossing: Belk, J.C. Penney, Sears. U.S. 74 East, at 2115 W. Roosevelt Blvd., Monroe. 704-289-6547. www.shopmonroecrossing.com
Northlake Mall: Belk, Dillards, Macys, Dicks Sporting Goods, Borders, 14-screen AMC theater. I-77 Exit 18 and W.T. Harris Blvd., Charlotte. 704-921-2000. www.shopnorthlake.com.
Rock Hill Galleria: Belk, J.C. Penney, Sears. I-77 Exit 79. 803-324-1711. www.rockhillgalleria.com
Signal Hill Mall: Belk, J.C. Penney, Sears. I-77 Exit 50, Statesville. 704-873-5875. www.signalhillmall.com
SouthPark: Belk, Dillards, Macys, Neiman Marcus, Nordstrom, Dicks Sporting Goods and upscale specialty stores, including Tiffany & Co. and Burberry. 4400 Sharon Road, at Fairview Road, Charlotte. 704-364-4411. www.southpark.com
Valley Hills Mall: Belk, Dillards, J.C. Penney, Sears. 1960 U.S. 70 S.E., off I-40 Exit 125, Hickory. 828-328-2436. www.valleyhillsmall.com
Westfield Eastridge: Belk, Dillards, J.C. Penney, Sears. I-85 Exit 20, New Hope Road, Gastonia. 704-867-1847. www.westfield.com/eastridge
Read more here: http://www.charlotteobserver.com/2010/11/22/1859107/regional-malls.html#storylink=cpy