There are quite a few things going on in SouthPark this early Fall!
Sunset Jazz Festival Outdoor Concert
Saturday, Sep 14 2:00p to 9:00p
SouthPark Mall: Symphony Park at SouthParkCharlotte,NC
The Sunset Jazz Festival is Charlotte's premier jazz festival and attracts thousands of people who enjoy live jazz entertainment, food, fun and activities for the entire family.
The Sunset Jazz Festival was created 21 years ago to give back to the Charlotte community. The outdoor portion of the festival is FREE and showcases local and regional jazz groups.
Read more here: http://events.charlotteobserver.com/charlotte_nc/events/show/338609363-sunset-jazz-festival-outdoor-concert#storylink=cpy
And! In September you can walk to raise money and awareness for Alzheimers.
Walk to End Alzheimer's- Charlotte
Saturday, Sep 28 9:00a to 12:00p
SouthPark Mall: Symphony Park at SouthParkCharlotte,NC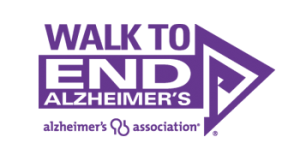 Walk to End Alzheimers will be on 9/28/13 at Symphony Park. 3,000 people are expected to attend and raise awareness and funds to fight Alzheimers.
Walk participants will participate in a 2 mile walk, learn about Alzheimer's disease, advocacy opportunities, clinical trials, and support programs and services of the Alzheimers Association. Each walker will also join in a ceremony to honor those affected by Alzheimer's disease.
Start or join a team today at alz.org/walk or 704-532-7373.
Read more here: http://events.charlotteobserver.com/charlotte_nc/events/show/345050823-walk-to-end-alzheimers-charlotte#storylink=cpy