Here's The Scoop on SouthPark's Newest Mixed-Use Project!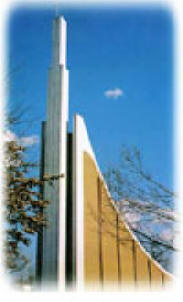 By now the news is out–Childress Kleinwill be partnering withSharon United Methodist Church to redevelop the property, with the concept of a mixed-use project in mind. Located directly across from SouthPark Mall on Sharon Road, the location would be an ideal hub for living, shopping & dining. The property will first have to be re-zoned in order to develop up to 699 residential units, a 175-room hotel and up to 170,000 square feet of commercial space. It is projected that up to 20,000 square feet of indoor recreation space will be used for a fitness center. If it is approved, the re-zoning would allow a total of 12 buildings on the combined 8.6 acres.
For those who love the long-time Charlotte landmark, Sharon United Methodist Church won't be going anywhere! It will remain at the center of the development in SouthPark.
Stay tuned for updates as the project develops!