David Yurman,Jewelerand Retailer plans to open a store in SouthPark!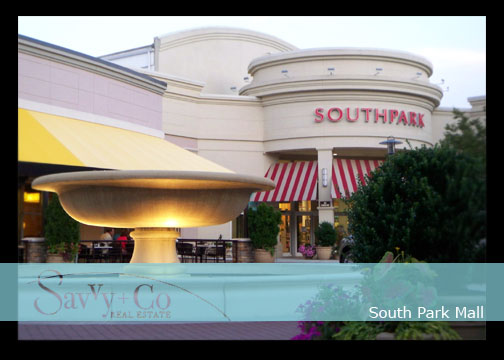 This news update comes to you from Charlotte Business Journal, byAlison Angel, Editorial Assistant at the Charlotte Business Journal!
Jeweler and retailer David Yurman plans to open a 1,800-square-foot store in the Nordstrom wing of Charlottes SouthPark Mall. According to a news release, it's looking like the new Jewelry Store will be opened by October and ready for you to buy precious gems!
This store opening is the most recent addition in a series of retail openings at SouthPark. At The Village at SouthPark, a Tara Grinna Swimwear store is planned too! And in SouthPark mall the regions largest shopping center, totaling 1.6 million square feet a Porsche Design shop has been announced and a renovated, 4,351-square-foot Ann Taylor store will reopen this spring.
According to Editorial Assistant of the Charlotte Business Journal, "last month, theSimon Property Group Inc., owner of SouthPark Mall,reported a 19.9 percent increase in funds from operationsin the fourth quarter, with those results hitting $827.4 million, or $2.29 per diluted share. Simon Group (NYSE:SPG) also owns Concord Mills, the regions second-largest shopping center, which measures 1.3 million square feet."
Congratulations SouthPark on being one of Charlotte's fastest growing neighborhoods, to businesses and homeowners!
Interested in relocating to the SouthPark area? Give me a call and I'll be happy to assist you in your search!
Eileen Nelis
Broker, REALTOR NC/SC
704.502.8177
eileen.nelis@gmail.com
www.Southpark-Charlotte.com
Email Eileen
Read morehttp://www.savvyandcompany.com/our-agents/eileen-nelis/