2013 Easter Egg Hunts ~ Charlotte NC
I can't believe it, but it's already March 1st! Time is flying by, and if you're like me… you're gearing up for Spring…. and the Easter season too. There are tons of Egg Hunt-Happenings going on all over town, spaced out over the entire month of March! Great Big Thanks goes out to Charlotte Parent for putting together one heck of an awesomelistof FESTIVE Egg hunts across the city!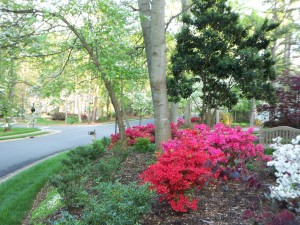 Live in SouthPark and want something close? That's easy to coordinate with your youngins and family? Then, look into the Great Easter Egg Roll and Hop. Little ones can follow Big Bunny through the mall for activities and prizes and the Great Easter Egg Roll. This event is for all ages. How much? Free-$5. When? 10am-1pm. Where? South Park Mall, 4400 Sharon Road. simon.com. Sponsored by CarolinasMedical Center & California Pizza Kitchen,the Great Easter Egg Roll and Hop will be a total blast for you and your kiddos!
See more at: http://www.charlotteparent.com/articlemain.php?2013-Easter-Egg-Hunts-in-Charlotte-3660#sthash.i3MTPWKN.dpuf