It's not just joggers and yoga studios, SouthPark has Organic Grocery Stores too!
Trying to stick to your New Year's Resolution of eating healthy and living well? Well, make sure and stop by one ofSouthPark's two premier organic grocery stores!
Whole Foods Market and Earth Fare both offer organic foods and healthy options!
Earth Fare offers a to-die-for salad bar and is the perfect spot to stop for a hot soup or sandwich kind of lunch.The salad/hot bar featuresa plethora ofvariety in foods, lots of freshly prepared panini sandwiches, and different variations on the veggie pizza. With friendly a staff and an everything-you-could-ever-want Deli, Earth Fare has healthy foods for reasonable prices. Earth Fare's caf is a wonderful place to sit- whether you're relaxing or working, enjoya cup of coffee and a biscotti! I'm craving their coffee, just thinking about it!
Whole Foods also offers a buffettablefull ofdelicious foods- perfect for lunch or whenyou're on the go!There is also a nice little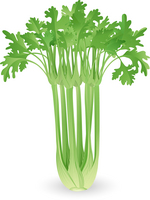 bar towards the back of the market that is a great place to sample achilled beer or wine and bonus before you purchase an entire six-pack or bottle of the stuff! Another thing, Whole Foods has the bestselections ofolives that I've ever seen (yes, that's right– even better than Harris Teeter)!
Whole Foods & Earth Fare may not be your everyday-stop-and-shop, but both of these grocers offer a range of healthy, organic and animal-friendly products that can make a meal special, or be the perfect beauty product to cleanse yourself all while you soothe your soul!
So next time you're in SouthPark, stop by Whole Foods and/or Earth Fare to enjoy the ambience and pick up a little something special!